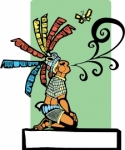 Is Merida safe?
Yes, very safe. Merida and the Yucatan are considered by most people to be one of the safest places on earth to live and statistically Merida is safer than the city you are coming from. Yucatecan's are generally very friendly, warm, helpful and family oriented. And just like everywhere else in the world, If you practice common sense you do not have to wary.
Can I legally own my property in Mexico?
Property in Mexico can be legally owned by foreigners. If you buy property outside of the restricted zone (50 kilometers from the coastline or 100 kilometers from the border), you are allowed to own the property fee simple. This grants you nearly the same rights you receive when you purchase property in many parts of the world.
Can the Mexican Government take my property?
No. There are Real Estate laws, protecting the rights of property owners whether domestic or foreign.
What is a Fidecomiso and why do I have to have it?
To acquire property in the restricted area which includes Merida and some areas of the Yucatan, you must engage a Mexican bank to execute and hold title to the property using a contract known as a fideicomiso. With this, you and the bank are both listed on the title papers.
The fideicomiso creates a trust contract for the benefit of the foreign buyer. The bank has a fiduciary obligation to the owner. The owner retains all the benefits of ownership and has the legal right to lease, sell, and/or will the property to his heirs. Fideicomisos are currently 50-year documents. They can be renewed at the end of the 50-year term for an additional 50 years. There is no limit to the number of times the fideicomiso can be renewed. The renewal fee is currently about $900 USD.
Right now, the cost for initiating a fideicomiso is approximately $2,800 USD. There is an annual fee to the bank for maintaining the fideicomiso. The annual fee is based upon a percentage of the value of the home. An estimated figure for a home in the $100,000 USD range is about $600 USD a year. Current law does not allow a fideicomiso for properties larger than 2,000 square meters (approx.21,520 sq.ft.). You can apply for an exception to this law.
Should I establish Mexican Corporation to buy a property?
If your property is larger than 2,000 square meters, you may own property as a shareholder of a Foreign Owned Mexican Corporation. It costs about $1,500 USD to create a Mexican Corporation and legally register it with required governmental offices. You need to incorporate under the laws of Mexico and report your corporate earnings through an accountant. Accountant fees vary between $50 and $150 USD a month.
The corporation requires a minimum of two individual shareholders that are at least 18 years of age. The principal officer of the corporation is required to have an FM-3 Visa. You can apply for the Visa yourself at the Mexican Immigration office or you can hire an attorney to do it for you. It will cost about $500 USD. You may also want to incorporate if you are going to run a business.
If you want to own property in the Yucatan, contact us today!
How long will it take to close on my property in Yucatan?
In general: fideicomiso process takes on average of four to six weeks. Setting up a corporation can take four weeks. From start to finish, the average time to close on a property for a foreigner is four to eight weeks. Entire procedure depends on a number of factors which can't be known from the start.

How much are the property taxes?
Real estate taxes are currently at about 0.1% of the home's value per year. The value of your home is determined according to an official government appraisal that normally is significantly lower than the true market value.
Can I get a title insurance?
Yes, you can purchase title insurance Many people decides however not to pursue title insurance when they understand the strict and thorough process of the fideicomiso which basically acts like title insurance because while the bank is uncovering all the details of the property they make absolutely sure that there will be no surprises.
Can I get a mortgage financing in the Yucatan?
Yes, Mortgages are available in Yucatan for Mexican and Foreign home buyers. There are several Financial Institutions as well as banks like Banamex, Bancomer and Scotiabank, that would provide funds for a home purchase in Yucatan and Mexico. But usually rates are higher than in US or Canada, down payments requirements minimum 25% or higher, most of lenders will not consider loans of less than 1milion pesos.
Are the properties zoned in Mexico??
Yes, as in the United States or Canada, zoning in Mexico varies from one area to another. Yucatan Lawyers will verify the zoning of your property before the agreements are signed, so that you can be sure of the permitted use of your property prior to closing.
What are the Ejidos?
Ejido is a land of which use was granted from the Mexican Government to a cooperative of Mexican farmers. Ejido members do not own the land they simply have a rights to use it and even they begun the process of converting it to a legal private property you as a foreigner in Mexico have no right to use Ejido land, even with a consent of the Ejido members.
Are there any restrictions on what I can do to my property?
Yes, some cases. The city of Mérida and specifically the zone known as Centro imposes legal restrictions on the homes in order to maintain the authenticity of the city. You can learn more about these restrictions by speaking to local architect as well as inquiring with INAH ­ the governmental agency in charge of the country's national treasures. However, if you build or renovate outside the city limits ­ a hacienda or beach home, for example ­ these restrictions do not apply.
Are there good health care facilities?
Among the best available anywhere. Merida is the place where many foreigners come for their medical treatments "medical travel". We have many hospitals and most are state-of-the-art: Star Medica or Clinica de Merida. Most doctors have studied have studied and or worked in the US.
Can I get health insurance?
Yes, Foreigners can purchase a health insurance in Yucatan. Health polices are offered by many private insurance companies and are significantly less than in US or Europe. You can also purchase government run public insurance.
Is home and car insurance available?
You can get both at a fraction of the cost than in the US or Europe. We have international companies and banks that offer all types of insurance and have many satisfied customers.
What will my monthly living expenses be?
It is possible to live very inexpensively in Mexico, it is also possible to live lavishly. It all depends on your lifestyle. Generally: you can live very well for about 1200 - 1500 US per month assuming that you own your home, a Cleaning Lady will earn around 150 pesos per day; a Gardener or a Construction Worker will earn around 250 pesos per day. Telephone and Internet charges are similar as in Europe, Canada and the USA, electricity is about 10% more expensive on average. Water is almost ridiculously inexpensive, as are property taxes.