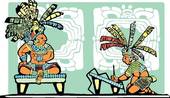 The Essential Guide to living in Merida 2012

Casa Yucatan Real Estate - Recommended Real Estate Companies:

"These are expatriate realtors who have worked diligently to contribute to a sustainable real estate market in Merida. They have avoided the frenzied rush to sell to American (and Canadians and Europeans) investors who are solely interested in "flipping" properties, or have made unrealistic promises to Yucatecan and Mexican property owners about how the value of their homes. Although you are primarily responsible for looking out for your best interests, it's good to be guided to realtors whose integrity has been proven time and again."

The Essential Guide to living in Merida 2012

I visited Merida couple years ago, and absolutely loved it. I didn't really do lots of thinking, as usually recommended, made a decision to proceed with purchasing a house in 3 days. There are many real estate companies to choose from, so after contacting several I came across book by Vince Gricus " Guide to Living in Merida" where Casa Yucatan was number one on the list of the best real estate companies...So this is how the choice was made.. It was a very good experience to begin with - Gabriela licensed architect and real estate agent, who knows everything about the city and its pro and cons. She also made legal part of purchasing process very easy and painless. I close on the house just as it was planned. Thank you Gaby for making this happen!!! I highly recommend Casa Yucatan Real Estate to everyone who is looking to buy a home in Merida.

Testimonial: Gabriela and her husband Adam have been friends of mine since I met them -- I purchased one of the original Villas Telchac from them in February, 2006. There are many uncertainties to deal with when purchasing property in a foreign country, especially where the language is different than yours. I had the mistaken notion that a Mexican realtor would represent me in the sales process as they do in the states where I live. My experience was that Gabriela was there for me many times when my realtor was not. If you are considering working with or purchasing from Gabriela, I assure you that she will take care of you better than other realtors in the Yucatan. She speaks English very well, understands how intimidating it can be to conduct business in an unfamiliar environment, and will walk you through every step of the process. She has even taken the time to become certified as a realtor (even though that is not required in Mexico) in order to gain the confidence of her clients. Gabriela is warm and personable -- a delight to work with. I highly recommend that you trust her to take care of your real estate transactions. I could go on to tell you about the high standards of workmanship that Adam insists upon and how much I love Gabriela's architectural designs but the fact that I bought my villa from them says it all.

Sharry Palagi

Testimonial: My husband and I have been looking for reasonably priced beach front property for a number of years and decided to check out the north coast of the Yucatan peninsula. We had heard that the beaches were beautiful, the prices reasonable, the people friendly and the area very safe. After travelling thru a quaint little fishing village (Telchac Puerto) we saw a sign advertising the Telchac Villas and approached a tall gentleman named Adam who turned out to be the owner/developer with his talented architect wife Gabriela. He showed us thru the villas and we were impressed with his knowledge of construction, and his workmanship. We met with Gabriela who is from the Yucatan, is very fluent in English and were equally impressed with her knowledge of how to get things done "the Mexican way". She helped us with the Lawyer, transferring money, setting up a Mexican trust, the utilities, and where to get the best deals on furniture, house supplies etc. She helped us uncomplicate the complicated and she did it with a smile and grace. We couldn't have purchased our dream Mexican vacation home without her and Adam. My husband and I were leery of buying property in Mexico but Gabriela and Adam knew exactly what had to be done and made our purchase exciting, easy, and fun. We would highly recommend Gabriela and Adam when buying, designing or building a new home. We not only purchased a beautiful home on the beach in Mexico but also gained two wonderful dear friends as well. For a reference you may call us in Canada at 519-351-1008 or e-mail us at tiki@sympatico.ca. Thanks for everything Gabriela and Adam - your Canadian friends Carol Anne and Lance Babcock

Buying property in a foreign country can be both time consuming and scary, but working with Gabriela and her husband/builder Adam Kowalski of Casa Yucatan Real Estate made it fun interesting, and educational. My wife Nancy and I love the Northern Yucatan Peninsula, and wanted to investigate buying property there. We were referred to Gaby and Adam by another satisfied client, Sharry Palagi, and after several informative and pleasant meetings with them, purchased a villa they designed and built in Telchac Puerto in the Spring of 2007. Not only was the villa designed and built impeccably, but Gaby helped us find an attorney, money handler and insurance agent (all of whom spoke English) who were not only invaluable assets during the transaction, but have helped us with other matters as well. They also did some additional work on the villa to customize it, made any minor repairs we needed done after we purchased and moved into the villa, and steered us towards other contractors who provided other services when necessary to either maintain or upgrade our villa. They also helped us find furniture stores and stores to make other purchases for the villa since we were unfamiliar with the area, and how to pay for electricity, water, taxes, TV, etc. They helped us with every aspect of purchasing and maintaining our villa, so that the whole experience was a pleasure. They also introduced us to other ex-pats who live in the area who were invaluable in orienting us towards home ownership in the Yucatan, and who have become our friends.Gaby and Adam are consummate professionals who enjoy doing quality work and providing exemplary help and service to their clients. I would highly recommend them to anyone who wishes to buy land or property in the Yucatan, or who wish to design and build a home there.

Henry and Nancy Casten Hcasten@aol.com 00-1-508-832-4442

Submitted by TEDVANYA on Thu, 05/28/2009 - 16:27.

Who ever reads this story would certainly think a few times before ever considering buying real-estate in Mexico. I think the person who suffered such loss did most of the things right, except that the money should have been given in escrow to a Notary Public, not a Real-Estate company. As I wrote before, our experience was quite different, we met total honesty and reliability in purchasing the land and building it. During the past four years we made a point researching the market and visiting houses and owners of the properties sold recently. ( We are not planing to buy anything any more, it is only a curiosity on our part.) What we found is that most of the purchases were satisfactory to the American and Canadian buyers. Some had more trouble in waiting for the bureaucratic system to move, but no swindle or great money loss happened, nothing compared to the scale of this horror story. We came across one real-estate firm, Casa Yucatan, Gabriela Cornelio and heard nothing but total satisfaction from all who had dealing with her firm. Her husband, Adam Kowalski has built several houses in the Telchac area, designed by Gaby, and we visited all the houses they have built. The quality of the buildings and the attention to details are exceptional. Based on what we know about them, we highly recommend to any intentional buyer to do business with them. Helen and Ted Vanya Telchac Puerto.

·

·

Submitted by comolina on Sun, 05/31/2009 - 15:37.

·

Mr. Harrington's terrible experience prompts us to share our good fortune. His story reaffirms our appreciation for how well our transactions were handled by Gabriela, Casa Yucatan Real Estate, and the legal experts she chose. The Yucatan, especially Merida and nearby coastal villages, continues to be an extremely safe and healthy place to live with friendly people, beautiful beaches and terrific weather. Don't hesitate to visit with a purchase in mind because it can be a wonderful experience living in the Yucatan.
"Henry"

said on June 26th, 2008:
I would like to nominate Casa Yucatan Real Estate . My wife and I purchased a villa that Gabriela and her husband Adam designed and built. Not only was the villa built beautifully, but Gaby helped us find an excellent attorney and money handler who not only provided excellent service during the real estate transaction but also in handling other matters for us.Gaby and Adam have also helped us to maintain our villa and to find additional contractors to provide othere services when necessary. Gaby and Adam are both consummate professionals who enjoy doing quality work and providing help and service to their clients. I would highly recommend them to anyone who wishes to buy land or property in the Yucatan.
"Naomi & Danny Murphy"

said on July 7th, 2009:
I would like to nominate Casa Yucatan Real Estate. My husband and I have been looking for a place to retire permanently and were interested in the Yucatan Peninsula because it seemed to offer everything we were looking for. We chose Gabriela because of the many testimonials from satisfied customers. We were not disappointed! She teams up with her equally talented husband/builder to offer a full service agency. Not only did we find our dream home but she hooked us up with a wonderful attorney and finance person. It was the most pleasant and relatively easiest transaction we've ever executed! I would highly recommend her services. She not only has many diverse listings all over the Yucatan but she & her husband design and build beautiful villas on the beach in Telchac Puerto. The workmanship is exquisite!
"David Christian" said on August 2nd, 2009:
As the proud owner of 3 Merida properties, I'd like to just take a moment to give a heart-felt thanks to Gabriella & Lucia at Casa Yucatan. Really too much to go into here, but suffice to say, they've both been more than just "realtors" to me. A personal tragedy hit me right in the middle of my last negotiation, and not only did they convince the seller to have patience and delay the closing for 4 months, but they were both so kind as to continuously email me and find out how I was doing and offer any assistance they could to make things easier for me. I will always be thankful not only for their professionalism in real estate, but for their genuine concern and personal interest in what I've been going through on a personal & emotional level. I know I can count them as true friends, and should I need anything in the future, whether it be real estate related, or just someone to talk to...they will both be there for me. Thank you Gabriella & Lucia Pantoja. You are both quite special to me.
to all my friends at Casa Yucatan Jun 29th, '11
I have lots of good things to say about Casa Yucatan Real Estate - such as that the first friend I made on my first day ever in Merida was top notch real estate agent Ms. Lucia Pantoja. She helped me purchase my house in Santiago and has remained a great friend of mine ever since. I hope one day soon that I will be doing construction on that home and can use this forum and the help of the professionals at Casa Yucatan to accomplish that.
yucatansharon
Excellent Professional Service Wed Aug 31, 2011 1:48 pm
We just thought that we would post this note of appreciation for the excellent cooperation and service we have received from working with CASA Yucatan Real Estate . Agents Gabriela and Lucy Rodriguez have been especially cooperative, informative, and professional in answering questions and addressing our concerns with listings on various houses. We look forward to further communication to purchase and/or rent whenever the opportunities become available.
Respectfully,
Errol G. Palmer, Ph.D. and Jade Palmer
My best friend and I worked with Gabriela Cornelio with Casa Yucatan Real Estate last fall (website is
http://www.casayucatanrealestate.com
). We did some research prior to our initial visit last year, and decided upon Gabriela for a variety of reasons. First, she was responsive to our inquires prior to our arrival. Gabriella did an excellent job in qualifying and matching our tastes and budget with potential homes, she is knowledgeable about the different neighborhoods and building restrictions, offered logical and creative ideas about remodeling options, explained the home purchase process thoroughly; in a nut shell, she did everything (and more) a real estate agent should do in a proficient and professional manner. Gabriella speaks excellent English.
I recommend her without any hesitation. Now, if only I could find someone as good as she is up here in the States to help me sell my house...
Mo from KCMO
We highly recommend CasaYucatan real estate, both for Merida and "the beach". Gabriala is very knowledgeable of the area and is fluent in both English and Spanish. We went through 2 different real estate companies before we discovered Casa Yucatan and Gabriela. Not only did we find the perfect house but Gabriela went way and above the call of duty by helping us with the legality's, the utility set ups, insurance, introductions to other expats in the area, where to buy furniture, things to do etc.,etc., etc. Gabriala and her husband Adam (an excellent quality builder in the area) made the experience of buying in the Yucatan a breeze and never steered us in the wrong direction. Casa Yucatan website is
http://www.casayucatanrealestate.com
"Casa Yucatan is a very interesting company, with perfect information and contacts to legal, professional and very personal design details. Absolutely reliable, knowledgeable and friendly on the professional and personal level.
Werner O. Schmidt
Toronto"


February 05th 2011Thanks Gabriela and Adam for finding us a beautiful vacation home in Yucatan, and helping us with all the legalities involved in purchasing our home. Our family and friends are happy with the location and the beautiful beach near our home.
We will let all of our friends know that Casa Yucatan is the place to go when they want to purchase a vacation or retirement home.
Mike & Martha
Surrey, British Columbia, Canada
Mexico United States Canada