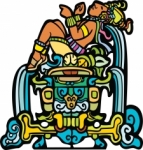 When experiences and honesty counts:
Casa Yucatan Real Estate is a full service real estate company, established in Merida in 2004. We are one of the leading real estate companies in Merida Mexico, dedicated to serve all of you real estate, architecture and construction needs in Merida and throughout the Yucatan Peninsula.
Our experienced, licensed and dedicated multilingual team of real estate, legal, architecture and construction professionals is ready to assist you with indentifying potential market opportunities and orchestrating successful deals. Casa Yucatan's proven track record has earned the firm unmatched reputation in Merida's real estate marke
"Casa Yucatan Real Estate gives you the local advantage"
*
Casa Yucatan Real Estate wants to make buying your property as easy and pleasant as possible.

We ask a two-day notice to arrange showings. Our team will guide you in the entire purchase process of your home and suggest what would be more convenient according to your needs. We would like to ask you: what your primary needs are in purchasing a home in Yucatan.
Is this a purchase of the permanent retirement home?
Is it part-time retirement or vacation home?
Are you willing to rent it while you are not here?
Is this purchase a business investment?
What is your life style?
You budget range?
All those points will give us better idea of the type of property you are looking for and the price range, so we will not waste your time. Our experience in building and renovating homes will help you to determine possibilities and cost of improvements in your new property.
We will provide transportation to see the properties in Merida, in some cases when the property is located in far away location, we charge small retainer fee in the amount of $25 USD for half-day and $50USD for each day plus gasoline expenses, this fee will be refunded at the closing.
Casa Yucatan has a long professional working relationship with all reputable real estate agencies in the area and we can show you all their listings, as well as they can show you listings we have on our website.
Casa Yucatan Real Estate will not share its listings with:
- Unaffiliated agents.
- Realtors with less than 5 years of presence in the area.
- Companies with questionable reputation.